The Heureka Group is Europe's largest price comparison website and online shopping advisor with 9 countries in Central and Eastern Europe, over 23 million visitors per month and a network of over 55,000 online stores.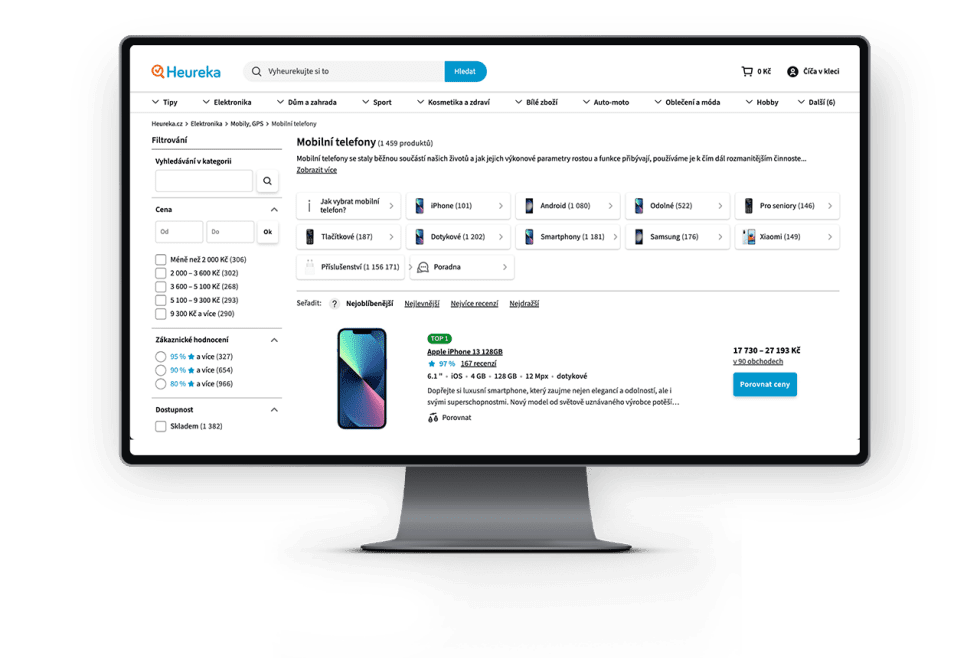 Technology Stack
React

Python, Go, RabbitMQ
Team
React Developer

4x Go / Python Developers
The Whirr Crew team we as traffic acquisition team has been focusing on traffic increase by developing new tools across the Heureka Group. Increased traffic contributes to the overall revenue of the company and ranking up among competitors.