Tesco Transportation Management Tool
Tesco, a leading retail company in the Czech Republic, Slovakia, and Hungary, grappled with warehouse inefficiencies from numerous low-quality and decentralized tools spread across seven warehouses serving over 550 stores.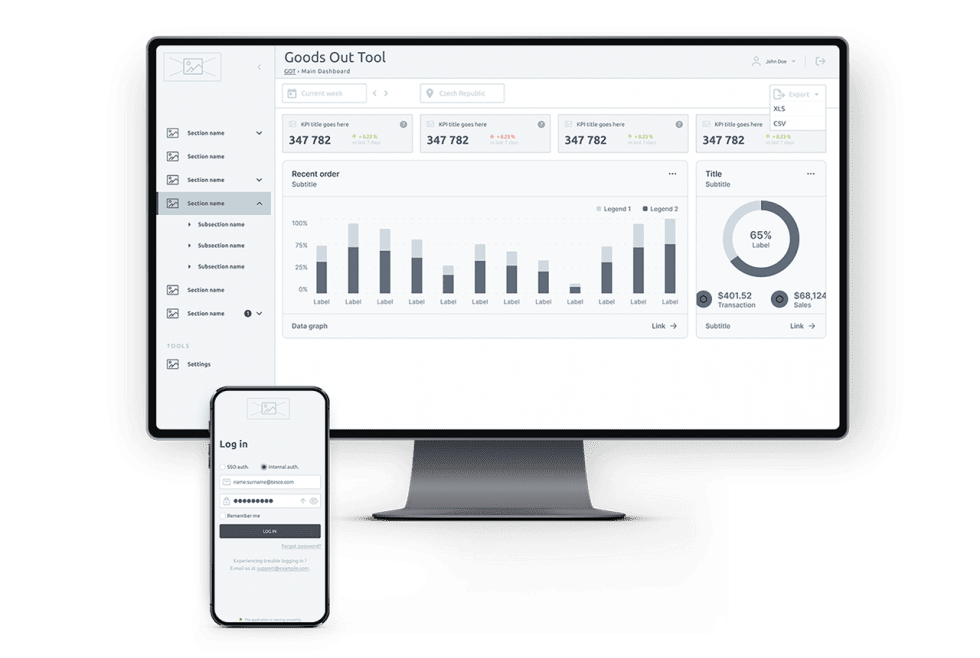 Technology Stack
Java

Spring Boot

React.js

Apigee
Team requirements
Senior Product Owner

UX / UI Designer

2× Java Developers

2× React Developers

Tester
Tesco, the UK retail giant with a significant presence in the Czech Republic, Slovakia, and Hungary, faced a challenge. Their warehouse and transport operations were plagued by inefficiencies from many low-quality and decentralized tools scattered across seven warehouses serving over 550 stores. Whirr Crew stepped in with a mission: introducing a centralized GOT system to revolutionize Tesco's warehousing operations.
The primary objective was to develop a robust application to simplify, centralize and standardize across all CE distribution centres. This application would cover both inbound and outbound processes, offer fleet tracking based on prepared transport plans, and provide comprehensive reporting tailored to the specific business needs of warehouses and transport planning teams in three countries. The challenge was about creating a tool and ensuring it met a multinational retail giant's diverse and complex requirements.
90%+
Expected User Adoption
Our team, equipped with expertise in Java, Spring Boot and React.js, started with MVC solution development, which, after successful demos, has been approved by the Tesco team. Currently, the team focuses on developing features covering requirements from 3 different countries.
Do you like what we did for Tesco?
The GOT system promises to be a game-changer for Tesco. It aims to unify operations across seven warehouses seamlessly, offering enhanced transport monitoring and real-time reporting. With over 500 users set to benefit, the system will provide a consistent data format, ensuring efficiency and a streamlined outbound process across the Czech Republic, Hungary, and Slovakia.
Quantified Accomplishments
The impact of the GOT system is expected to be profound. Post-deployment, we anticipate:
Real-time data access will bolster decision-making speed by approximately 70%.

A significant reduction in manual tasks thanks to controlled automation.

Tailored reporting capabilities that will deliver insights into operations more than 40% faster than before.
90%+
Expected User Adoption