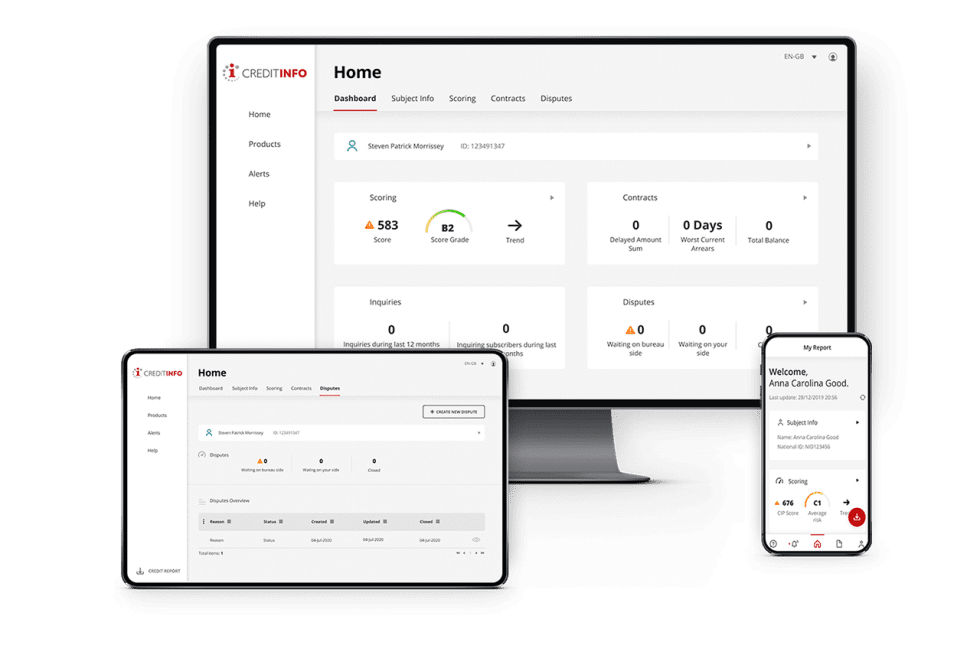 My Creditinfo is a web and mobile application that provides credit data from credit bureau databases to individuals. It recommends improving credit scores and monitoring credit history through credit alerts.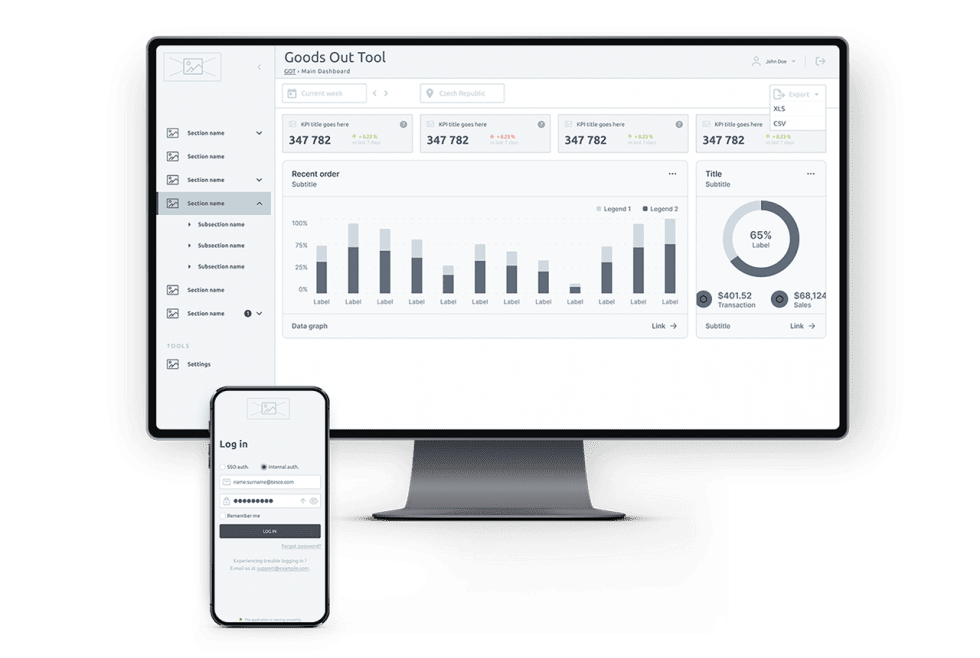 Tesco, a leading retail company in the Czech Republic, Slovakia, and Hungary, grappled with warehouse inefficiencies from numerous low-quality and decentralized tools spread across seven warehouses serving over 550 stores.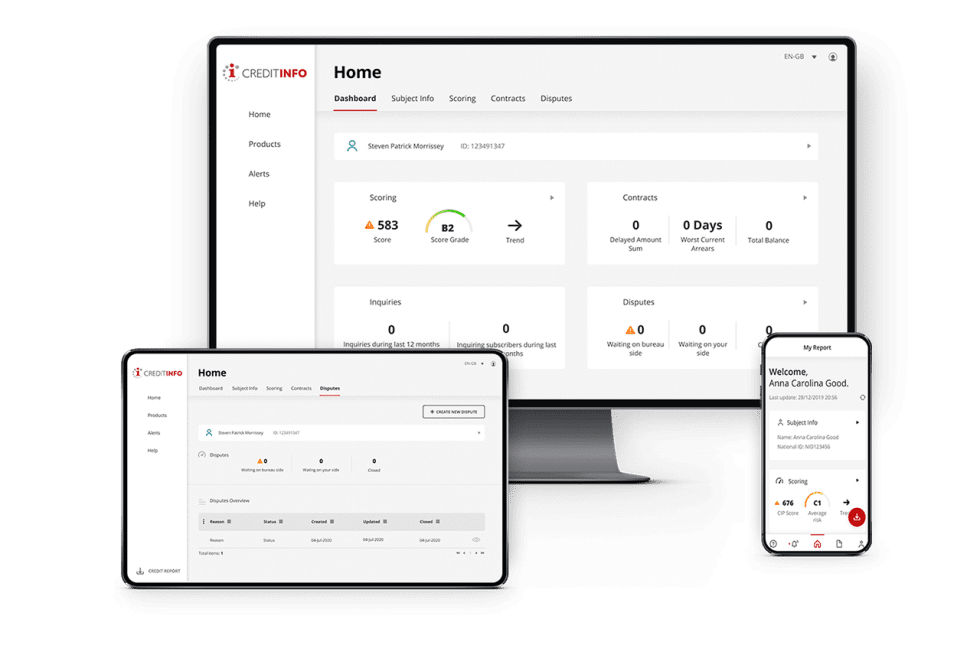 The CBS is a single platform for private and public credit reporting institutions. The CBS helps bureaus facilitate their operations end-to-end, from data submission to data alerting, report generation, or score calculation.